Posted on Apr 21st 2019
Favorite Healthy Breakfast Ideas
Breakfast can be one of the most difficult meals to make time for at all, let alone something healthy and nutritious. Sometimes, it's all you can do to grab a quick bowl of sugary cereal or a high-calorie granola bar on your way out the door, and no one could say they blame you for growing tired and frustrated with the same old unsatisfying options that leave you hungry halfway through the morning anyways. But don't resign yourself to the mentality that a well-balanced morning meal is unachievable for someone with a busy morning schedule. In fact, the opposite is true! You'd be surprised by how little effort a healthier breakfast that leaves you feeling fuller for longer takes. Here are some of our favorite ideas for a healthy breakfast, from your favorite healthy restaurants in Utah.
Breakfast Smoothie
A delicious breakfast smoothie is the perfect choice for the hectic morning rush. Prep the night before by choosing/measuring out the ingredients you want and setting out anything that doesn't need to be stored in the fridge. All you'll need to do when you wake up is toss everything into the blender. Once it's ready, you can sip it as you continue getting ready, or take it with you to drink on your commute. There are also numerous different recipes to choose from, so you can avoid falling into a rut by playing around with variety. A simple berry/fruit and yogurt smoothie is the easiest to prepare, but you could experiment with ingredients such as oats, honey, ginger, cacao powder, greens, nuts, seeds, protein powder, or cinnamon.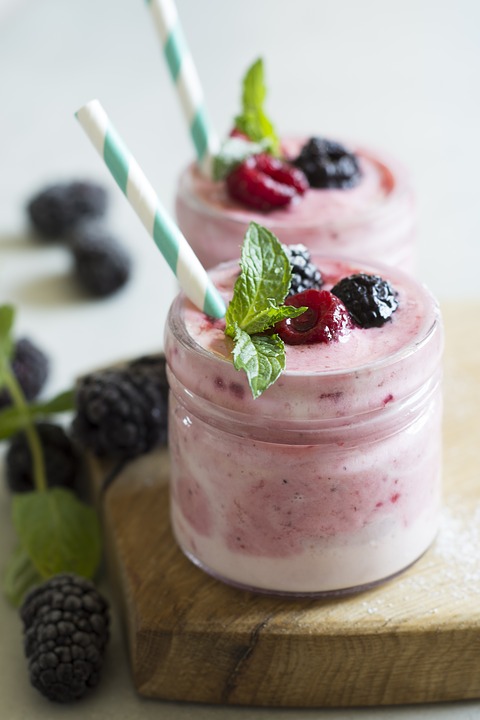 Overnight Oats
There's a good reason why overnight oats have been a huge hit with meal-preppers and anyone with a tight morning schedule. Preparation takes mere minutes and can be done the night before, access the next morning is quick and easy, they're packed with whole grains and fiber, and–perhaps best of all–they taste delicious. Recipes come in many different flavor combinations, and can be altered however you wish. Some popular ingredients to add (aside from oats, obviously) include fruit, peanut butter, chia seeds, honey, protein powder, Greek yogurt, and dark chocolate. Recipes rarely require cooking as part of the prep (overnight oats are simply raw oatmeal soaked overnight in milk, so the idea is essentially eliminating the need to cook them), but if you wake up in the mood for something warm you can heat your oats in the microwave for 1-2 minutes.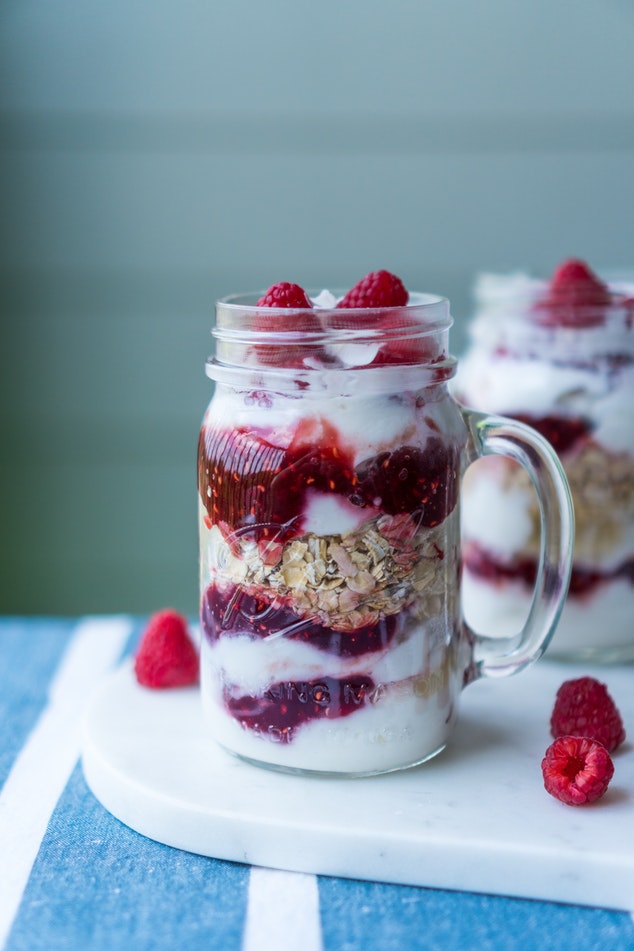 Breakfast Burritos
Breakfast burritos are a great option if you're looking for something to make in bulk. They're easy to assemble and packed with nutritious and customizable ingredients (eggs, spinach, avocados, tomatoes, red bell peppers, onions, sausage, cheese, and potatoes, just to name a few options), meaning they're ideal to use for meal-prepping. You can prepare a supply from whatever recipe–or multiple recipes if you want to add some variety–you choose, wrap them in foil, and store them in the freezer to be microwaved during the next few days or weeks. It's a guarantee for a smoother morning routine.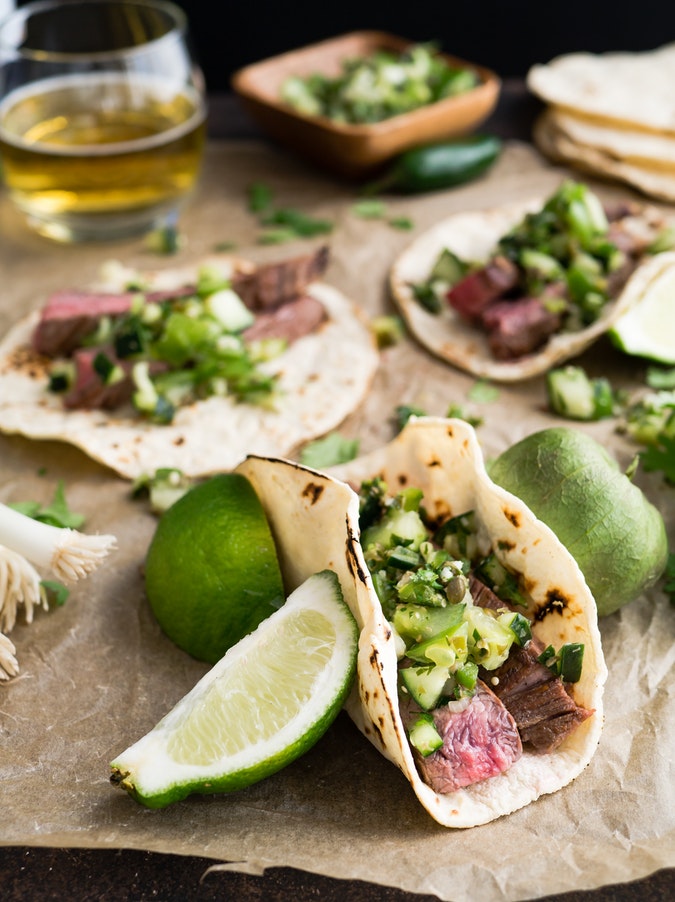 Whole Wheat Pancakes
Some days are meant for taking the time to savor your breakfast. For slower mornings, a delicious meal of whole wheat pancakes is the perfect way to treat yourself. Pancakes made from whole wheat flour taste amazing and are a healthier alternative than those made from white flour. They're packed with protein and flavor, but low in calories and fat, so you don't need to feel guilty for indulging. Top them off with some similarly sweet-yet-healthier additions, such as fruit, jam, sugar-free syrup, yogurt, peanut butter, dark chocolate chips, or honey.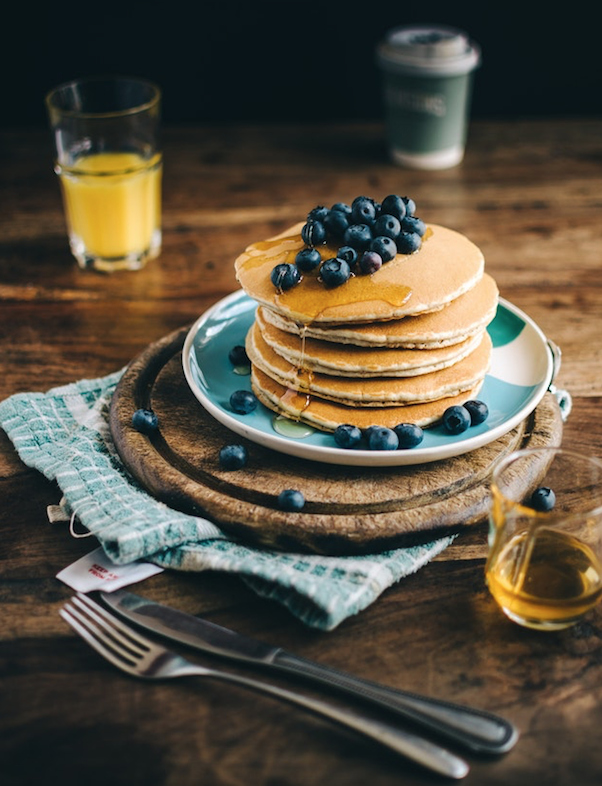 Whole Wheat Toast
Toast is a long-established breakfast staple, but that doesn't mean it has to be simple or bland. There are many ways to spice up a few otherwise mundane slices of whole wheat toast. An avocado spread with eggs on top, for example, makes for a breakfast packed with protein. Putting a twist on the classic peanut butter toast by adding a few sliced bananas, strawberries, and chia seeds (and maybe a drizzle of honey) will curb your sweet tooth without containing a ton of sugar; or, you could try a mix of fresh pineapple chunks, sliced mangos, a sprinkling of coconut, and goat cheese for something tropical and completely untraditional. The recipe options here for a well-rounded, delicious breakfast that's still quick and easy to prepare are pretty much limitless.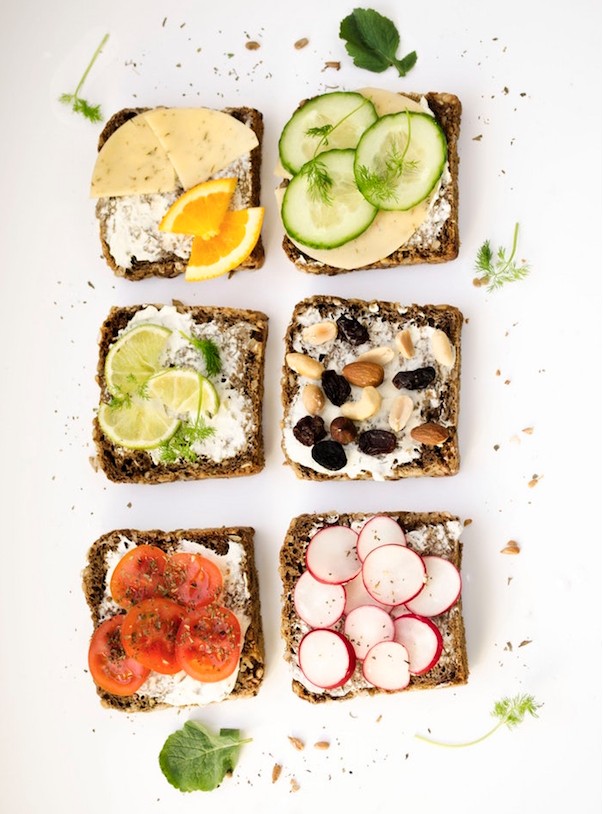 Breakfast should be more than an afterthought as you walk out the door. Though it's easy to let it get lost in the scramble, making sure you have a nutritious, fulfilling breakfast is the key to beginning a productive day. We hope these adaptable and easy to prepare ideas help you get into a better, healthier morning routine. At Great Harvest, we offer a variety of delicious and healthy breakfast items such as muffins made with all natural ingredients, freshly baked cinnamon rolls, and individually packaged breakfast boxes that will satisfy your hunger. Contact us today to learn more about our breakfast menu and breakfast catering options.