The holidays are all about family, friends, and food, and if you're planning an event this wintery month you may want to consider having it catered in celebration of the season. Not only will the food be delicious, but having your event catered will mean you have less to worry about and your guests will leave fuller and happier. Here are some ways you can get creative about holiday catering.
Breakfast
Though holiday meals are usually more synonymous with dinner, holiday breakfast catering can be just as delicious and important. Your first meal of the day should fill you up, be packed with the nutrients your body needs, and give you energy for the day to come. Hiring breakfast catering filled with high-quality morning treats will let your guests or employees enjoy a fulfilling breakfast as the basis of a more productive day. Any event that you choose to cater can benefit from that.
Sandwiches
Lunch is perhaps the most neglected meal of the day. It's hard to stop your momentum and sit down to more than a quick granola bar, and many people don't make room for lunch at all. You can bring the spirit of the holidays into any occasion with plenty of flavorful gourmet sandwiches to go around. Having your lunchtime event catered will give your employees or guests a chance to eat a nutritious lunch.
Breads
Delicious rolls and breads are a staple of the holidays, and a menu item that is close to our hearts. We specialize in whole-grain breads that are bound to be a hit. Simple, healthy, and nutritious, your guests or employees will savor breads in the form of rolls, sandwiches, and desserts that leave your event an enjoyable time to be remembered.
Desserts
The most satisfying part of a filling holiday meal is a tasty treat for dessert, and this is true for a catered event as well. Ending with yummy desserts like brownies, cakes breads, or cookies is a treat to you and your guests. It's the perfect way to top off a successful event and leave your guests or employees content.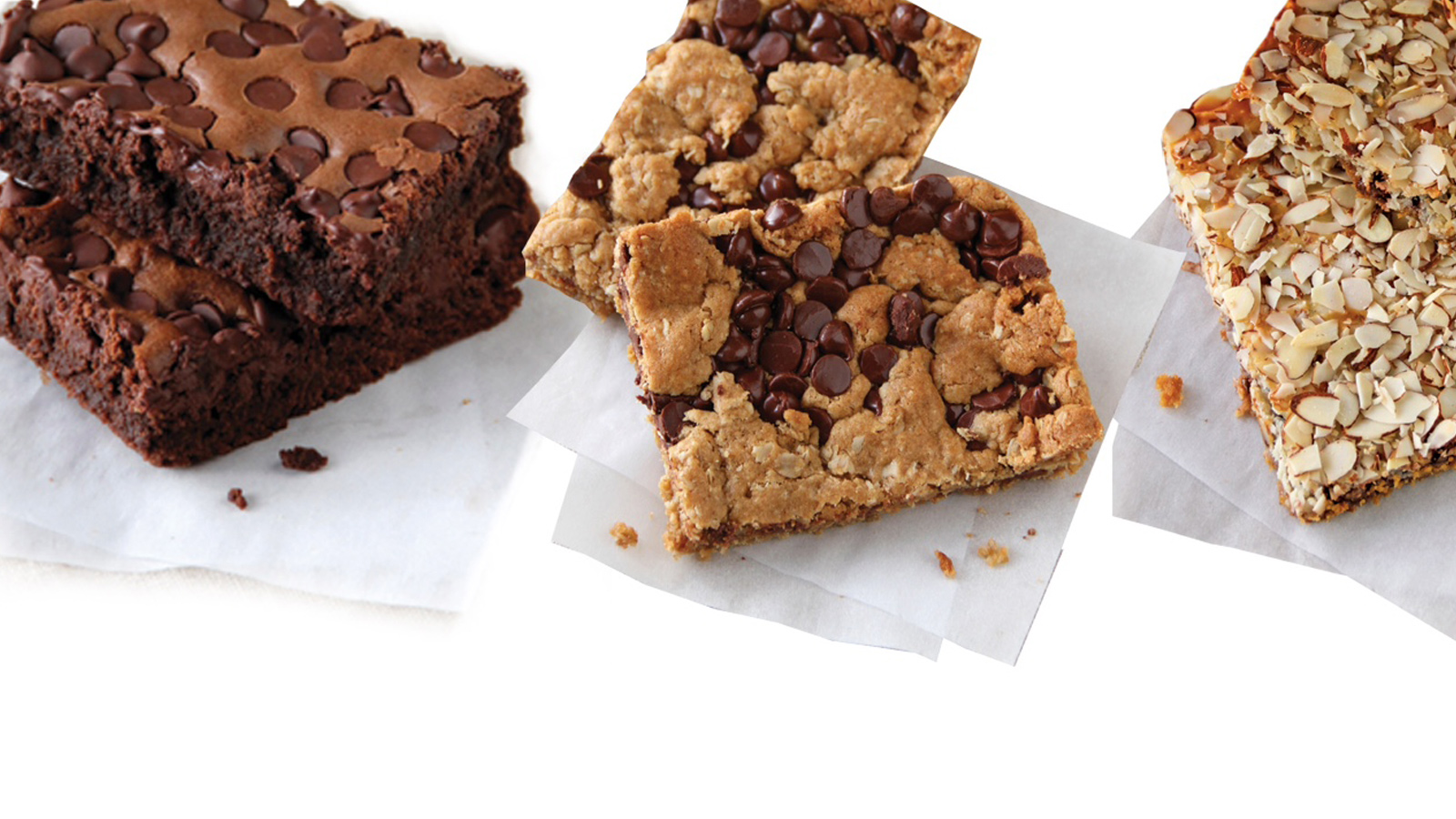 Holiday catering is is the perfect way to show your clients and employees your appreciation for them in this month of good-will and yuletide joy. If you want to leave them with a positive impression, treat them to a catering delivery filled with Great Harvest Bread Co.'s delightful breads, signature sandwiches, and sweet treats! We guarantee your satisfaction, so if we don't meet or exceed your expectations call us and let us know.