Great Harvest Bread of Logan Lunch Catering In Logan
When you are looking to impress your clients or reward your staff, think Great Harvest for your next event's lunch catering of Logan! We are here daily making the most amazing breads and sweets and then turning them into lunches just for you! We add that extra touch of love into everything we do!
Our Logan lunches, are always warm and welcoming, no matter what season. We guarantee our catering orders, so if we don't meet or exceed your expectations call us and let us know. Thanks for giving us the opportunity to serve you!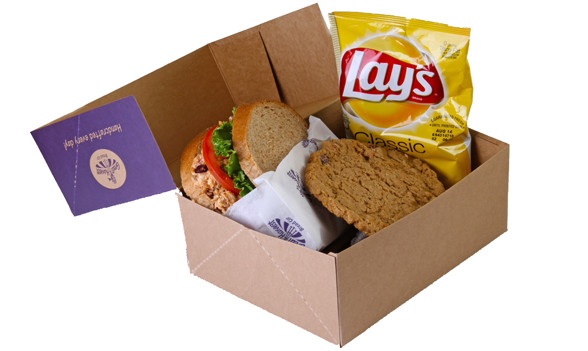 Individual
Logan Box Lunch
Our individual box lunches are a great way to feed a group of people quickly and efficiently. A Great Harvest of Logan box lunch includes your choice of one of our amazing sandwiches, a bag of chips, and a giant Great Harvest Logan cookie.
ORDER DELIVERY FEE: $15.00 / in the valley with a $50 minimum order
Order Now!
435-787-4442
Every Lunch Needs
Delicious Sides
Our bakery offers the perfect alternative to fast food with our delicious breads and fresh salads. Be sure to get a slice of your favorite Great Harvest Bread from the bread board. ORDER DELIVERY FEE: $15.00 / in the valley Order Now! 435-787-4442

Every Party Needs
Party Trays, Platters and Salad Bowls
ORDER DELIVERY FEE: $15.00 / in the valley
Order Now!
435-787-4442
Check Out Our Other Bakery Products
---